curiousb
While I was making the new default and custom bedding that I posted yesterday, I noticed a few little things that bugged me about the two sets of bedding I had made previously. So, I have updated those two sets - mostly just in terms of rescaling the patterns slightly to fit better, and tweaking the shading overlay (which was a little off-centre before).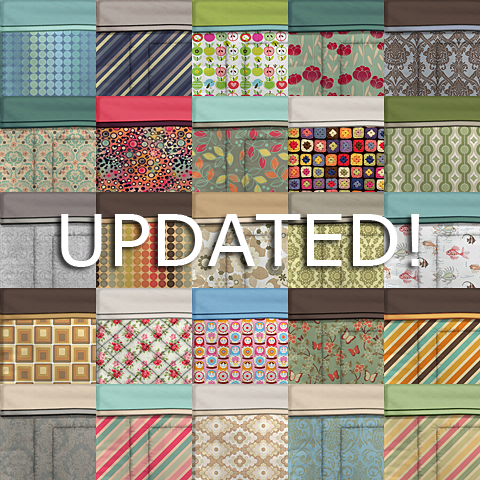 The original download archives have already been updated, but here are the files again - just redownload and allow them to overwrite the old versions:
DOWNLOAD BTO FOR JACCI UPDATE
DOWNLOAD 'WHO NEEDS SLEEP' UPDATE
Au revoir!